QUALITY GUTTER CLEANING
Your gutters may not seem like much, but they are arguably the most important aspect of your roof. Gutters help to prevent water from infiltrating your roofing deck as well as your windows. They also keep water from softening the ground around your foundation too much, which could result in shifting. Further, it keeps backsplash from dirtying your exterior and eventually causing mildew growth. In essence, your rain gutters protect you from hundreds, if not thousands of dollars in potential repairs and cleanup.
E&C Painting has proudly provided New Jersey homeowners with reliable gutter cleaning services for over ten years. Our technicians are professionally trained and highly skilled handymen and exterior home improvement specialists. They know how to properly clean your gutters out as well as clean the outside so they continue to contribute in a positive way to your design. We are committed to offering superior workmanship and unparalleled customer service, and that is why we are the preferred choice in New Jersey for gutter cleaning services.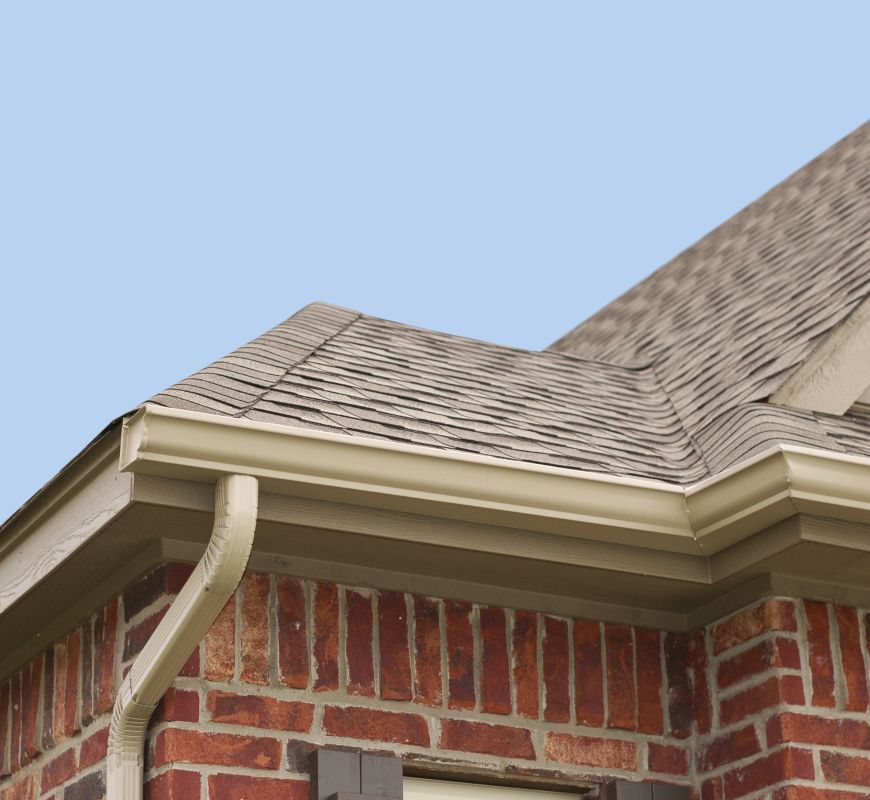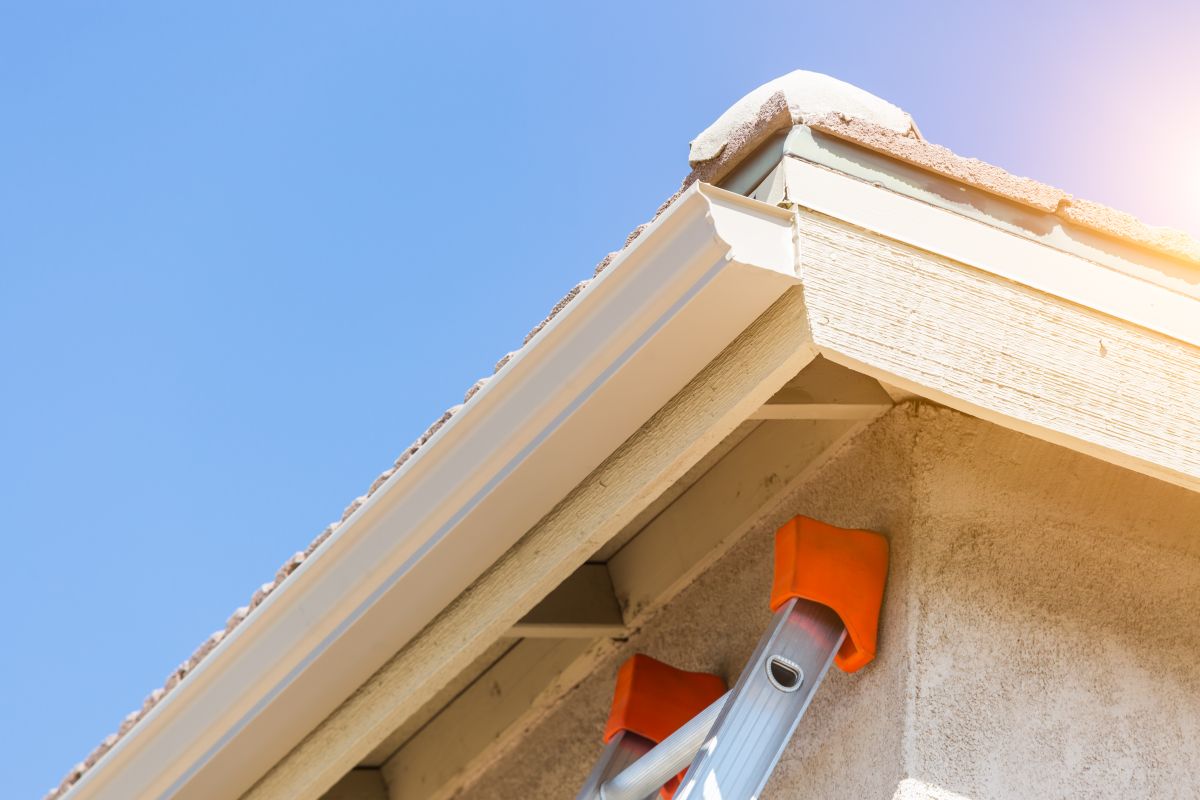 Why Hire a Professional Gutter Cleaner?
Cleaning gutters involves a lot of work on a ladder and can be tedious and dangerous. It may seem like a simple job, but it will be completed much more efficiently, accurately and effectively with a trained professional. E&C Painting has the tools and experience to get the job done fast and right. We'll unclog your entire gutter trough and downspout, then clean out the gutters to ensure nothing that can further cause build up remains. After this, we'll also clean the outside of your gutter system so you have a nice, clean gutter attached to your home.
The reason it is so important to clean your gutters is because, when leaves and debris clog them, they no longer function the way they were intended. So, rain water will spill over the sides. This can cause water to infiltrate your roofing deck over time, which leads to roof leaks and other repairs. As it runs down the side of your home it may also try to exploit weaknesses in your windows, causing potential water damage in the home. The worst potential hazard is the softening of the ground around your home. If your foundation shifts, this could be the beginning of a serious problem. Having your home elevated or leveled out after a foundation shift is very difficult and expensive.
Protect your roof and your home by having your gutters cleaned regularly. For the most thorough cleaning that considers both your gutters' function as well as your home's aesthetics, call E&C Painting for quality gutter cleaning services.
Our New Jersey Gutter Cleaning Experts Provide the Following Services
Gutter Trough Cleaning
Downspout Cleaning
Gutter Exterior Cleaning
Latest Projects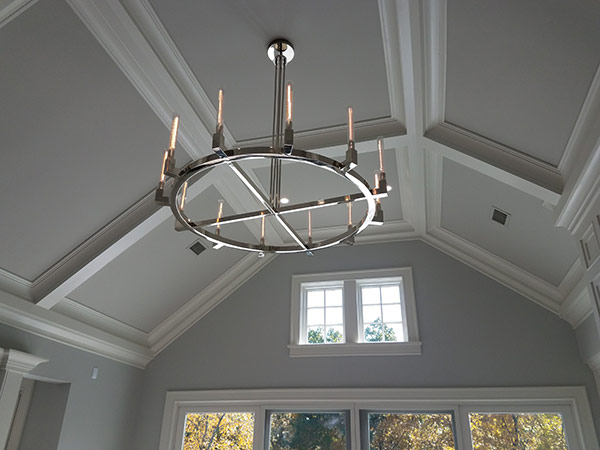 Saddle River Painting for a New Construction Job
This is a 10 thousand square foot home in saddle river New Jersey that was a new construction project that we painted. It has crown molding throughout the house including in all six bathrooms. All wa […]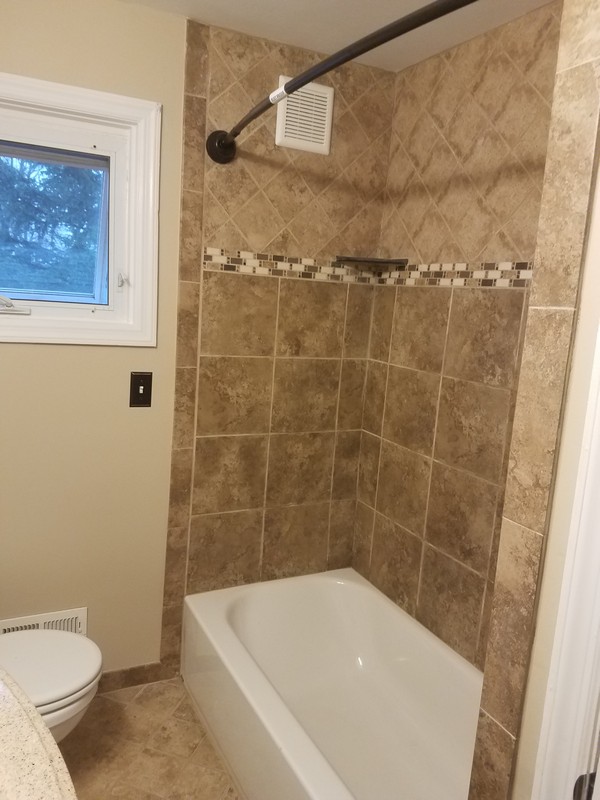 E&C Painting completed a Bathroom Remodel with custom tile work, a new vanity, sink, mirror, toilet, and bathtub. Estimated Budget: $3500 Home Depot Materials Bathroom Remodeling Custom Tile […]