PREMIUM WOOD STAINING SERVICES
The reason so many homeowners in New Jersey have wood elements in their home is because the look of authentic wood is beautiful. Nothing quite compares to the classic and rich character of deep wood grain and nothing brings out that grain like stain. Wood stain accentuates the unique patterns inherent in real wood, unlike paint which merely hides it. Each different type of wood has its own grain pattern that gives it a personality of sorts, and no two wooden structures will ever be identical.
E&C Painting has proudly provided New Jersey homeowners with not only painting, but also wood staining for over ten years. We know how beautiful stained wood can make your home and we offer quality stains and staining services at a great price for that reason. We only work with the finest manufacturers, so our stain selection is vast and of superior stock. Our technicians are trained to apply your stain with precision and care, and that is why we are the number one resource in New Jersey for wood staining.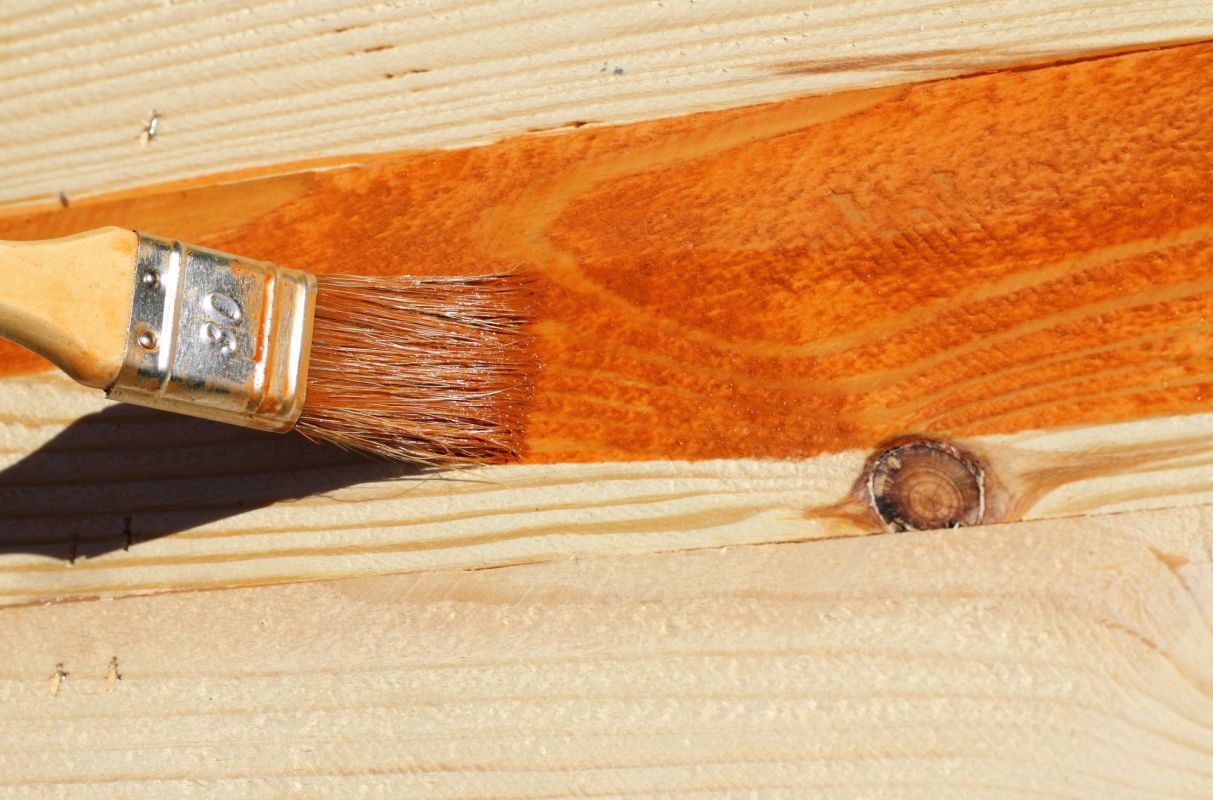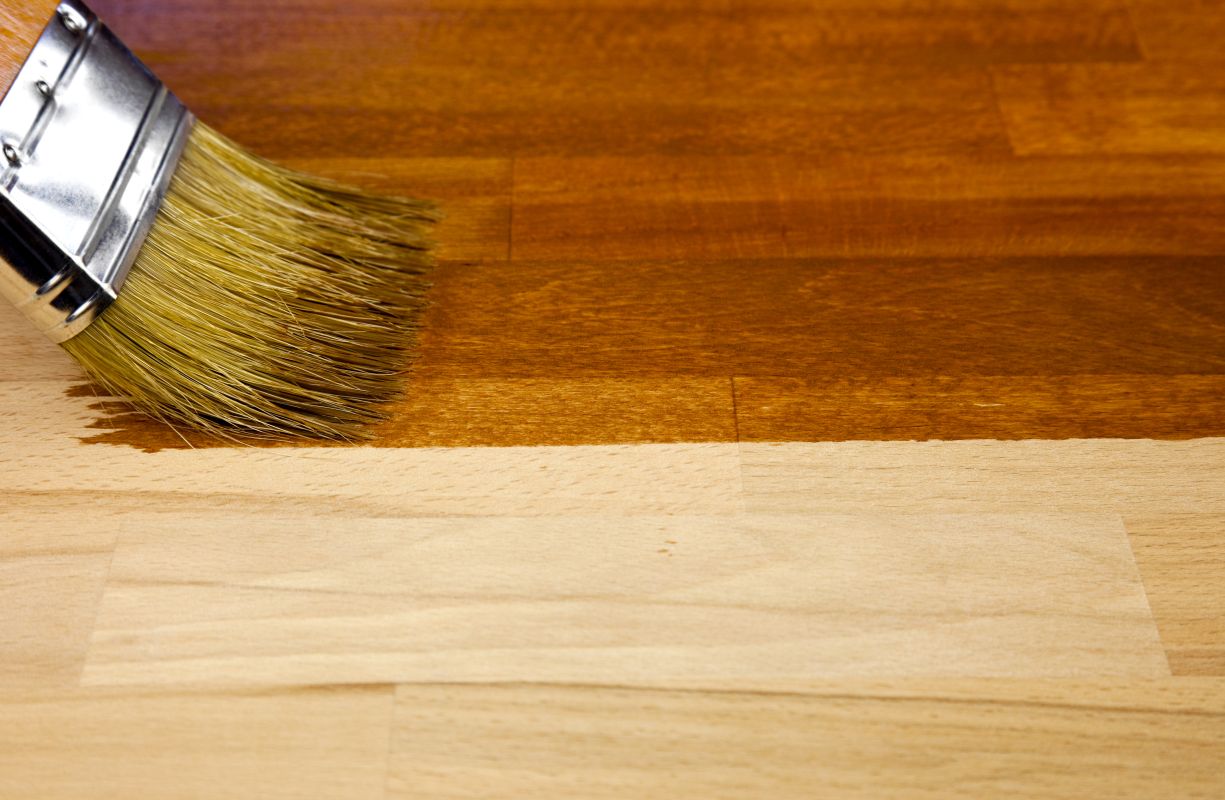 Let Your Wood Surfaces Shine
At E&C Painting we strive to offer New Jersey residents the widest variety of wood staining services possible. We stain interior and exterior wood, from decks and pergolas to cabinets and floors. No matter what wood surface you have, we will bring out its full richness with the right stain. We also stain all types of woods; whether you have domestic softwoods or exotic hardwoods. From Cedar to Pine, Parota to Iroko, Walnut, Jatoba and more. Whatever wood you desire, we'll make it look its best.
The secret behind how we do such an amazing job staining wood is with the high quality stains and sealants we use. Our product selection is the best in the business. Not only do we have a wide variety of different shades of stain, but we have many options for seals, including stains with built in protectants and UV coatings. When you choose E&C Painting to apply your stain, your wood's finish will keep its vibrant shine for years to come.
If you want to see how stain can bring out your wood surface's natural beauty, call E&C Painting today and our design team will consult with you on shade options. Together you'll determine the right kind of stain for the surfaces that meets your needs and your budget.
Our New Jersey Wood Staining Specialists Provide the Following Services
Wood Staining
Stain Sealant
Domestic Wood Stain
Exotic Wood Stain
Latest Projects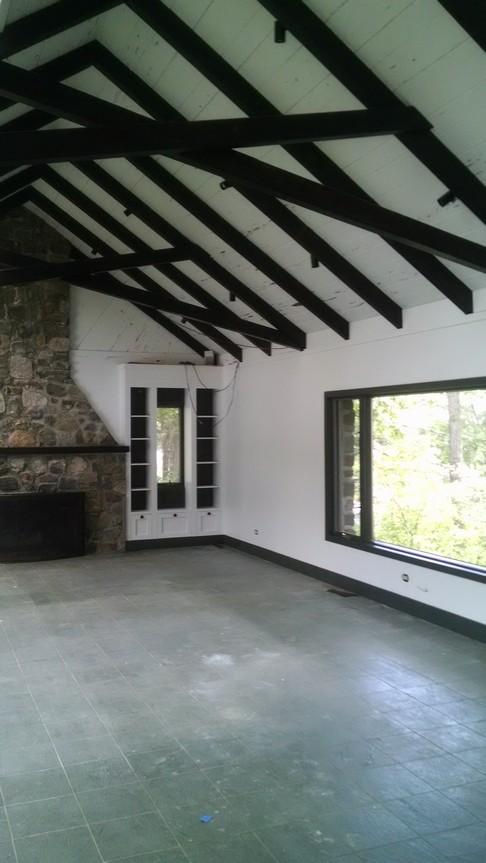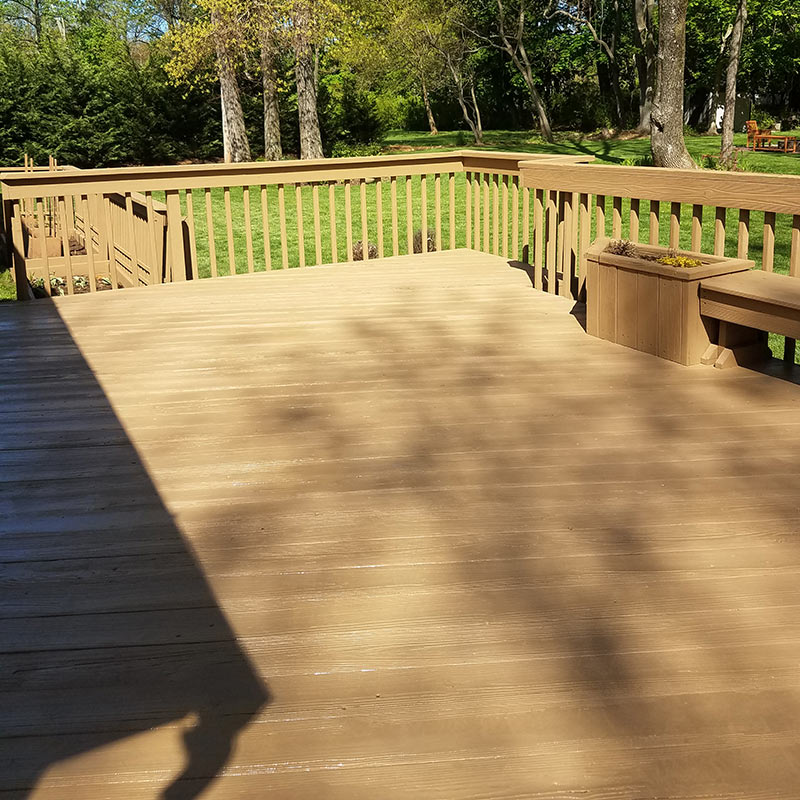 E&C Painting completed a deck refinish in Randolph, NJ Scope of the project: Powerwash, sanding and staining Randolph, NJ Deck Refinish Gallery […]
Recent Articles
Reasons Why You Should Paint Your Homes Interior

Choosing a new color for interior paint can be a fun and enjoyable experience that brings positive benefits to your home's overall aesthetics. Adding a splash of color or opting for texture and faux […]

Advantages Of Hiring A Painting Company

Many homeowners choose to handle home painting projects on their own. Instead of shopping around for reputable painting contractors, it seems simpler to go to the local hardware store, pick paint, bu […]