Your Premier Painting Resource in Pompton Lakes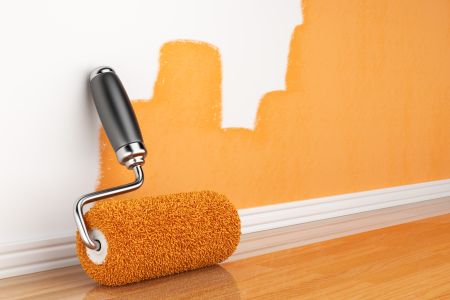 Paint is an essential component of any home or business in Pompton Lakes. Whether it is the exterior that is painted, or the interior, a finish will be a large part of your design. That is why it is important that your paint job look pristine and presentable. For the highest quality interior and exterior painting services, E&C Painting are the experts to call. We have proudly provided Pompton Lakes home and business owners with superior workmanship and unparalleled customer service for over ten years. Our painters are well trained and highly skilled, possessing the experience and tools necessary to accurately provide your building with a beautiful finish that will enhance any surface. We only work with the finest manufacturers of paint products too, so our selection of colors is vast and will last for years to come. That is why we are the preferred choice for Pompton Lakes painting services.
Revitalize your home or business with a fresh exterior paint job. Over time the sun and elements will crack and dull your paint and you will inevitably have to address it. Breathe new life into your building by giving it a gorgeous finish. We can touch up the current color, or give you a whole new look. We always provide prompt and courteous service, so we take extra care to protect your property. We complete our tasks in a timely fashion and get you to enjoying your gorgeous exterior in no time.
You can affect the mood and atmosphere of your space with interior painting. Liven up your interior design with some new colors. Make your home more inviting and relaxing with the right color combination. Motivate your workers to be more productive with vibrant colors in the workplace. You'll be amazed what interior paint can do for your home or business.
Deck Refinishing Revitalizes Your Pompton Lakes Outdoor Space
The deck of you Pompton Lakes home is an extremely important aspect of your exterior. Not only does it enhance the aesthetics but it also provides you with a functional space to utilize for outdoor living. A deck extends the usable area of your home outside and lends it indoor amenities. Not only do Pompton Lakes homeowners use their decks for relaxation and outdoor comfort, but also as a place to entertain guests and family. If you don't properly maintain your deck, the harsh sun and tumultuous weather will wear it down, dulling its finish and allowing mildew to overtake its shine. After layers of grey dirt and green mildew build up on it, your deck may even look unusable.
E&C Painting offers deck refinishing that will revitalize your deck and breathe new life into your outdoor living space. We use a combination of power washing, sealing and staining to make your deck look as good as new. Our deck refinishing experts also have the ability to repair portions of your deck that may need it, returning full functionality to the space. When we get done with your deck, your neighbors will think you had a new one installed. Get the most out of your outdoor investment and let us restore your deck with our refinishing services.
Latest Projects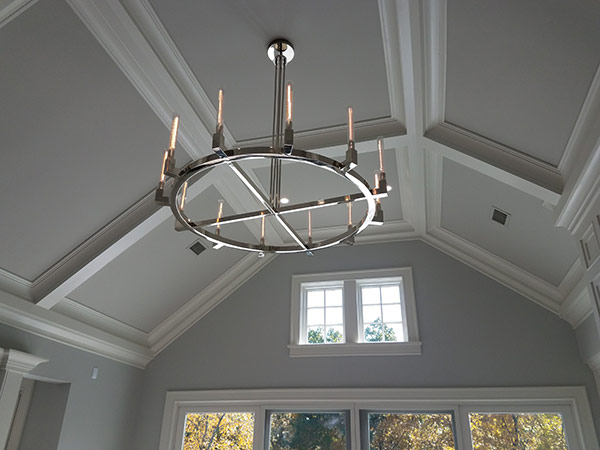 Saddle River Painting for a New Construction Job
This is a 10 thousand square foot home in saddle river New Jersey that was a new construction project that we painted. It has crown molding throughout the house including in all six bathrooms. All wa […]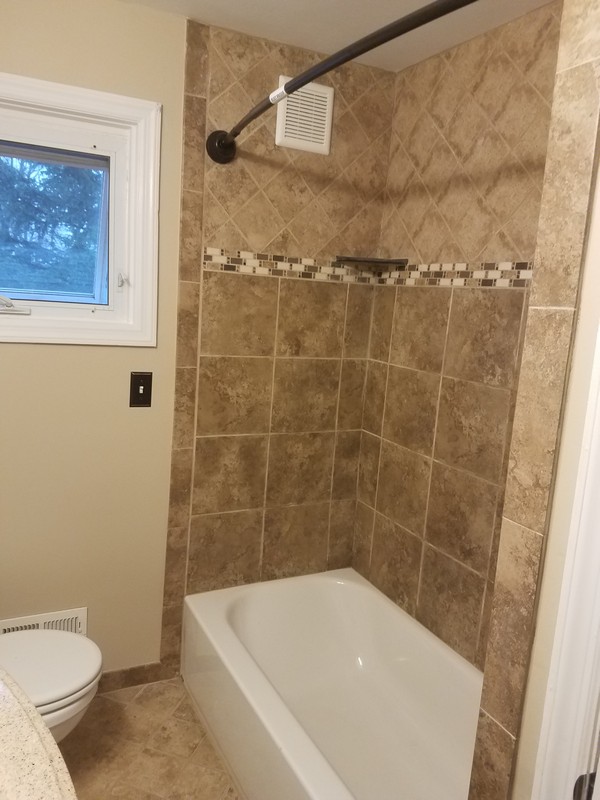 E&C Painting completed a Bathroom Remodel with custom tile work, a new vanity, sink, mirror, toilet, and bathtub. Estimated Budget: $3500 Home Depot Materials Bathroom Remodeling Custom Tile […]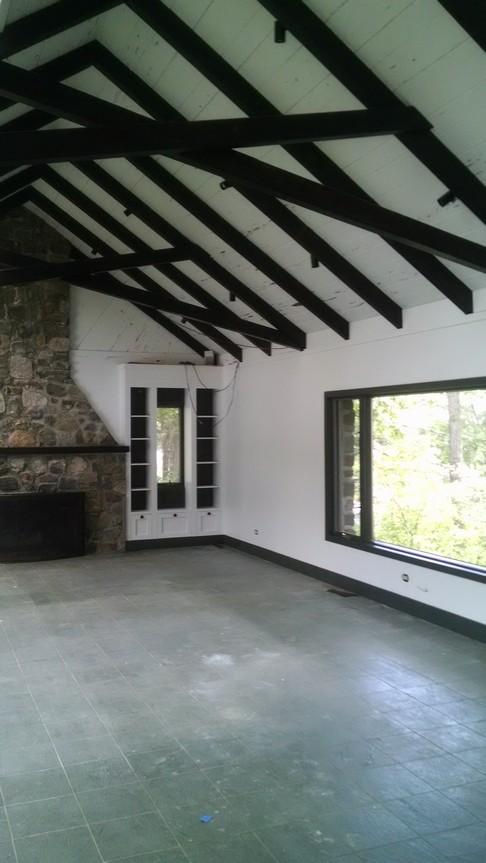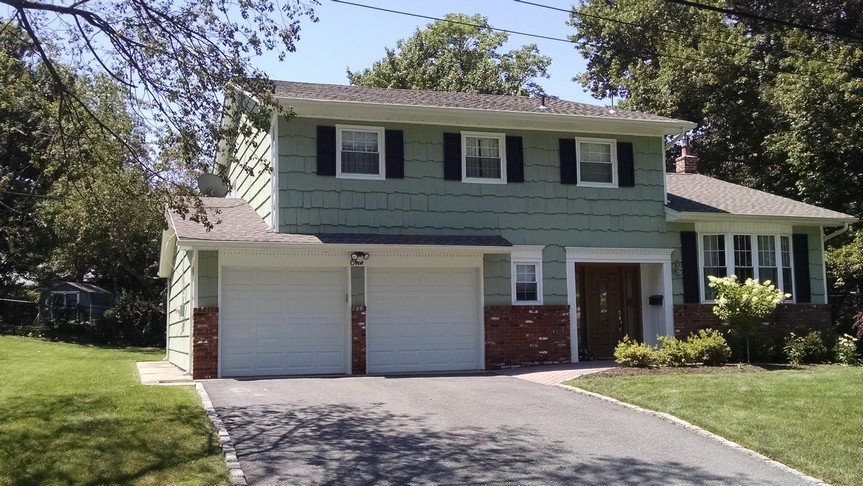 Recent Articles
Reasons Why You Should Paint Your Homes Interior

Choosing a new color for interior paint can be a fun and enjoyable experience that brings positive benefits to your home's overall aesthetics. Adding a splash of color or opting for texture and faux […]

Advantages Of Hiring A Painting Company

Many homeowners choose to handle home painting projects on their own. Instead of shopping around for reputable painting contractors, it seems simpler to go to the local hardware store, pick paint, bu […]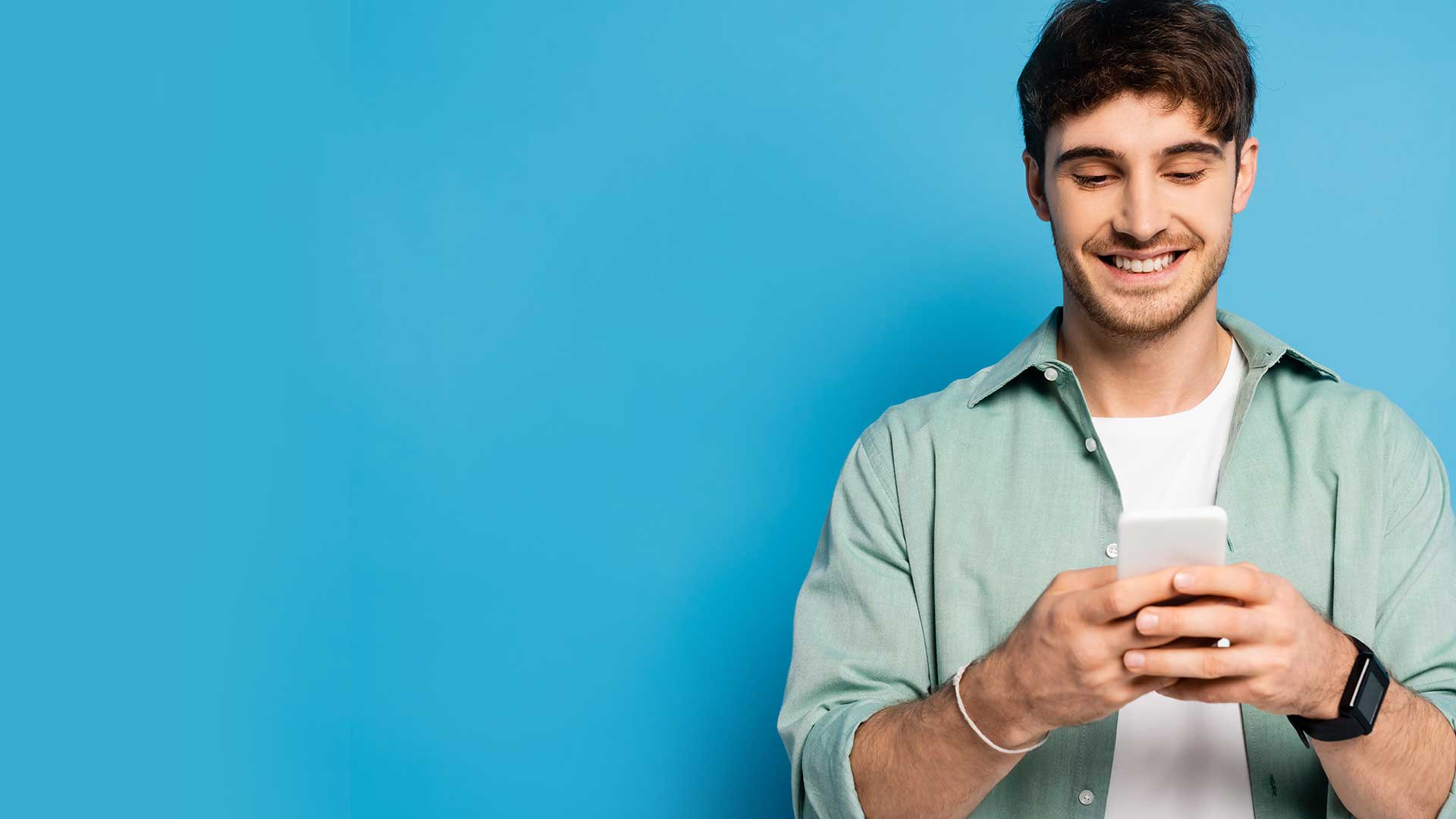 Reviews & Testimonials on E&C Painting in Pompton Lakes, NJ
There are currently no reviews or testimonials for Pompton Lakes, NJ. Check back soon!