Pequannock Painting Contractor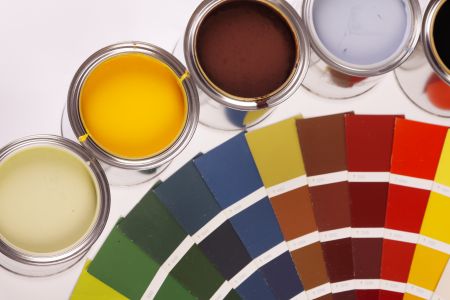 If you are looking to make changes around the home, call the Pequannock handyman contractors at E & C Painting where you'll feel right at home. We offer our experience at affordable pricing so that you can enjoy your home better and still have some cash left to do the things you want.
Although there are lots of benefits to hiring us, we want you to learn how to hire a contractor. If you've never hired one before, this should help the next time that you need a wood staining or bathroom remodeling contractor.
Bathroom remodeling is very complicated as you can get into issues that are very deep. Always hire someone with experience. The more expertise that a contractor has the better chance you'll have of getting your bathroom completed correctly.
This is due to bathroom remodeling being linked to the plumbing. Plumbing is a maze of pipes that runs all throughout the home and where only an expert has gone before.
Pequannock Interior Painting
Pequannock interior painting is one of the cheapest forms of home remodeling. It can make your walls more secure while increasing the appeal of them too. Call our interior painters for a free estimate today and see how interior painting can change your walls.
You'll be presented with a color consultation specialist who can set the mood for the rooms in your home. Color has a lot to do with creating tone in a room. Dark colors close the room in making it look smaller while light colors brighten it up.
The surface of your walls will remain protected from your children. Children get into things which they shouldn't and often end up wiping their hands on the walls smearing the stains all over. New interior paint won't let those stains settle in.
Pequannock Exterior Painting
The exterior of the home can be presented in one of two ways. It can be painted or it can have siding installed. Exterior paint looks more natural and has certain qualities about it that make it so different from vinyl siding.
Exterior paint comes in all different colors
Seals the home and insulates it better
Doesn't damage like siding does
Make the right choice and come to E & C Painting. It's going to be one of the smartest things that you've done as a homeowner. Call us today and set up an appointment to meet with one of our color specialists.
Latest Projects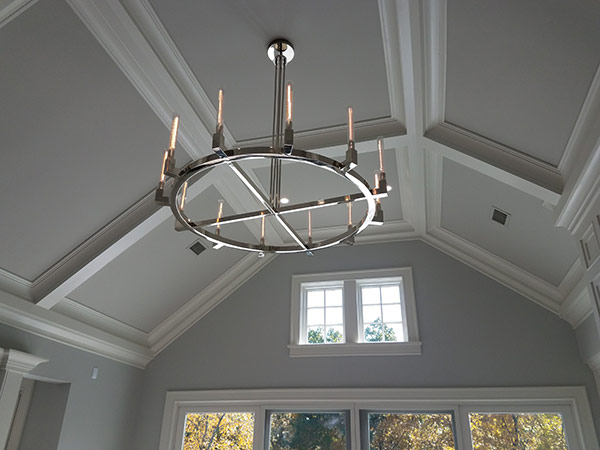 Saddle River Painting for a New Construction Job
This is a 10 thousand square foot home in saddle river New Jersey that was a new construction project that we painted. It has crown molding throughout the house including in all six bathrooms. All wa […]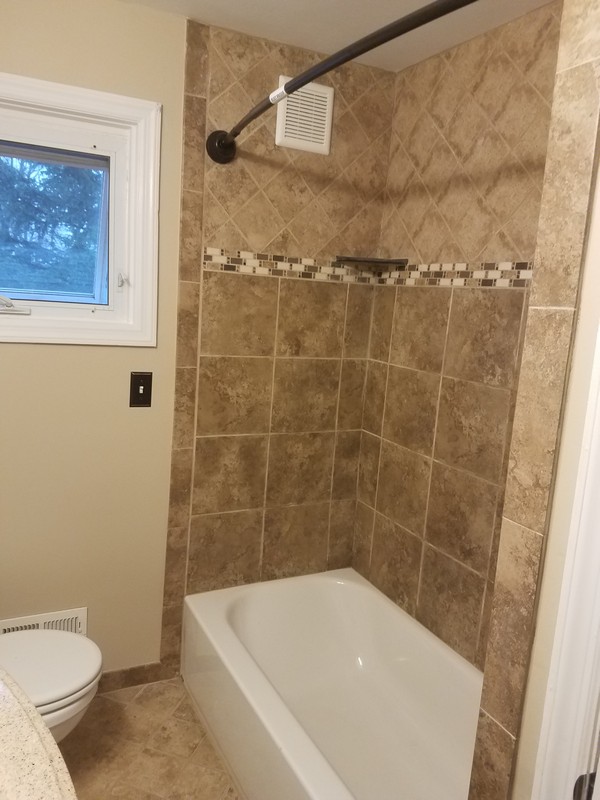 E&C Painting completed a Bathroom Remodel with custom tile work, a new vanity, sink, mirror, toilet, and bathtub. Estimated Budget: $3500 Home Depot Materials Bathroom Remodeling Custom Tile […]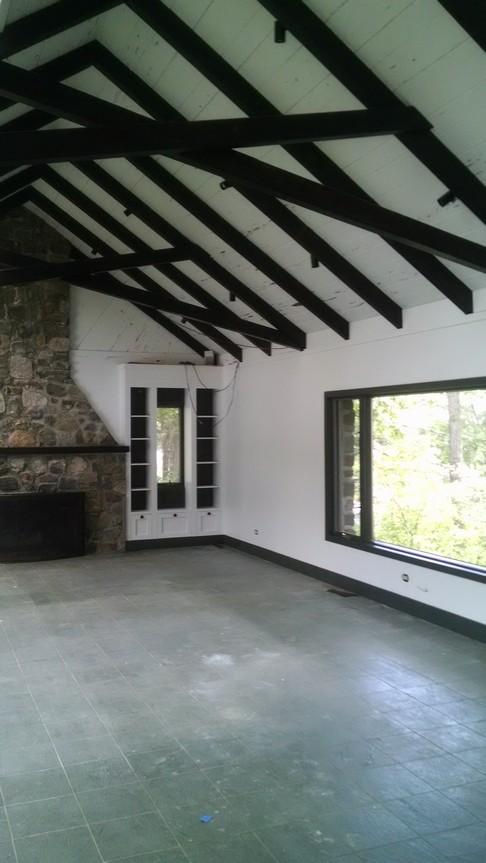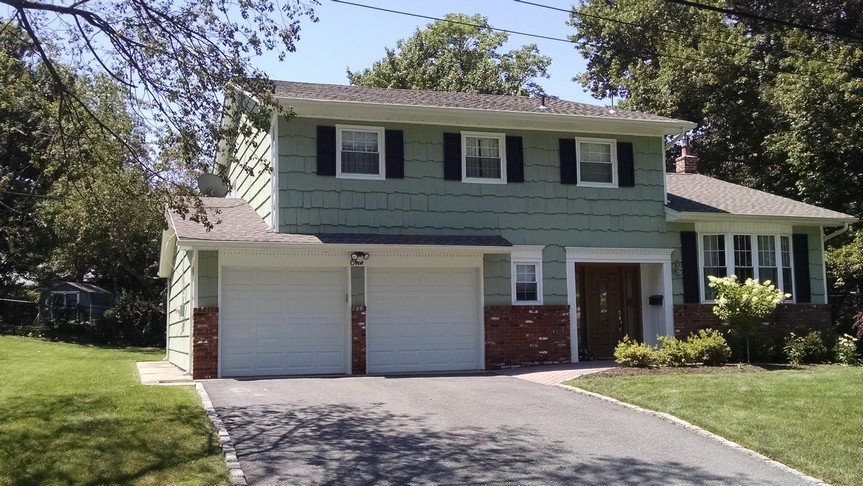 Recent Articles
Reasons Why You Should Paint Your Homes Interior

Choosing a new color for interior paint can be a fun and enjoyable experience that brings positive benefits to your home's overall aesthetics. Adding a splash of color or opting for texture and faux […]

Advantages Of Hiring A Painting Company

Many homeowners choose to handle home painting projects on their own. Instead of shopping around for reputable painting contractors, it seems simpler to go to the local hardware store, pick paint, bu […]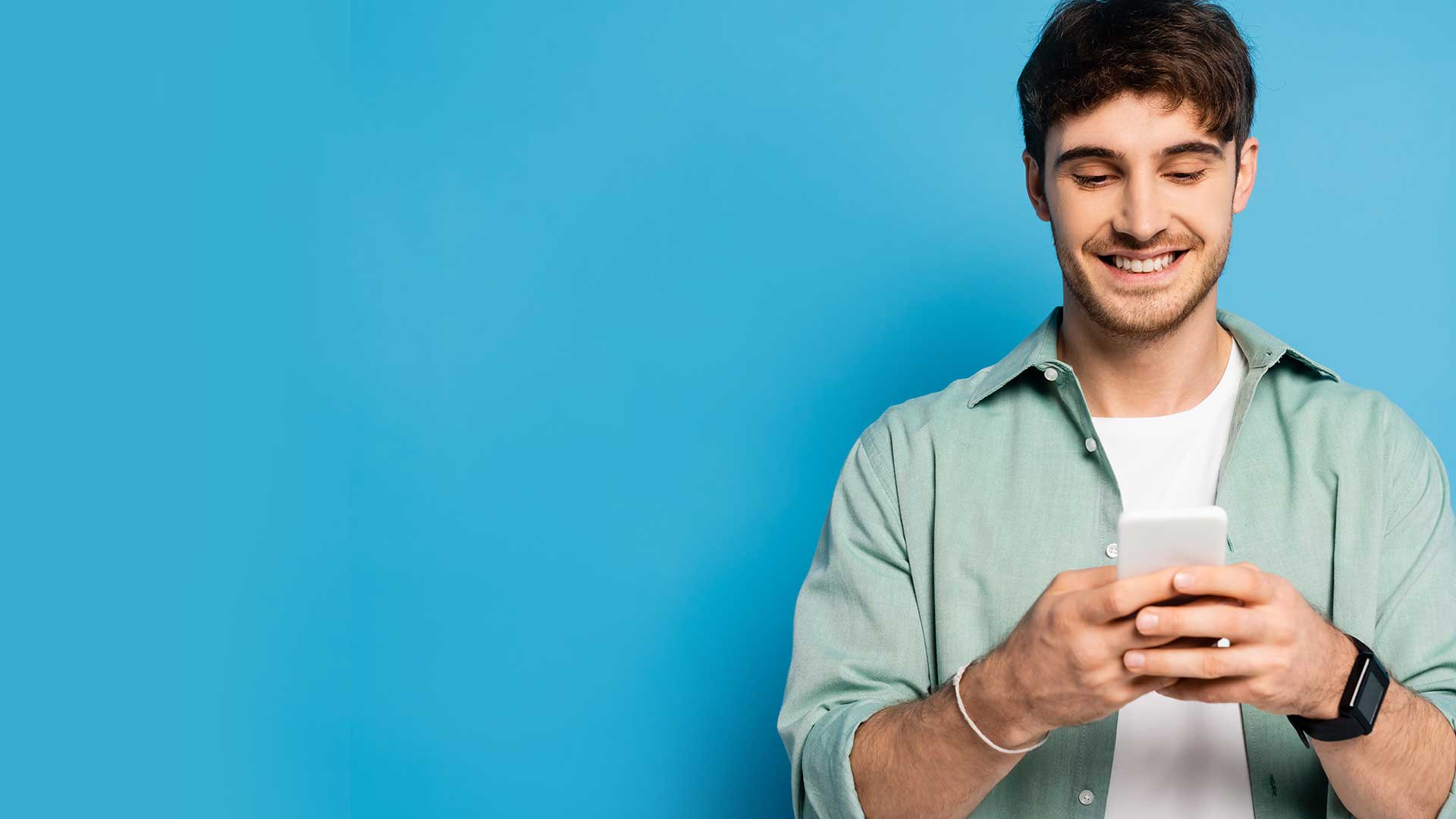 Reviews & Testimonials on E&C Painting in Pequannock, NJ
There are currently no reviews or testimonials for Pequannock, NJ. Check back soon!