Mountain Lakes Bedroom Painting 101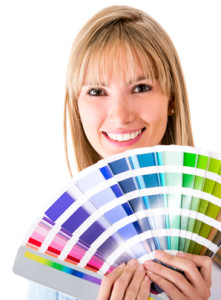 Painting Mountain Lakes rooms can be a daunting task, but with a lot of imagination and creativity, it can be a really enjoyable job. Mountain Lakes bedroom painting, in particular, can be a chance to redecorate one's sleeping area to make it more conducive to rest and relaxation. All one needs is some paint, a couple of paintbrushes and a design, style or theme in mind. For best results, painting must be left to Mountain Lakes professionals because while it may seem easy, it still requires a certain degree of expertise.
One of the best parts of painting bedrooms is the color and design selection. Of course, the choices depend on the owner's preferences. But, there are still some tried and true color combinations that are pleasing to the eyes and suitable for bedrooms. The popular colors are beige, white and pastels, such as pink, lavender, butter yellow, sky blue and mint green. These colors have a calming effect, which is best for resting. These aren't the only choices though.
Bold and dramatic colors, while unconventional, are sometimes preferred by Mountain Lakes homeowners. These include red, black, navy and purple. Whatever colors are chosen, as long as the owner is satisfied with it, then it's alright because after all, he or she will be the one to stay in it. Once the colors and the main style of the room are decided upon, then it is time to prepare the room for bedroom painting.
Prepping the bedroom before painting it is vital to avoid accidents and guarantee excellent results. Floors and built-in furniture should be covered with a drop cloth to protect it from paint drippings and splatters. In order to protect the room's trim, moldings, door and window frames, painter's tape must be applied on it. The walls should be cleaned using a wet sponge and some liquid dishwashing soap. Then, it should be rinsed thoroughly with water. After that, a primer can be applied on the walls.
When all the prepping is done, the Mountain Lakes bedroom painting can finally begin. Using the chosen colors, Mountain Lakes painters can opt to use paintbrushes or paint rollers, depending on the area to be painted. For corners and hard to reach areas, angled paintbrushes are ideal. For the walls itself, paint rollers are more efficient to use because they can apply paint quickly and evenly over large areas. After painting the walls, the painter's tape must be removed before the paint dries so that the paint won't be peeled off along with its removal. And then, all that's left to do is sit back and bask in the beauty of the painted walls.
Latest Projects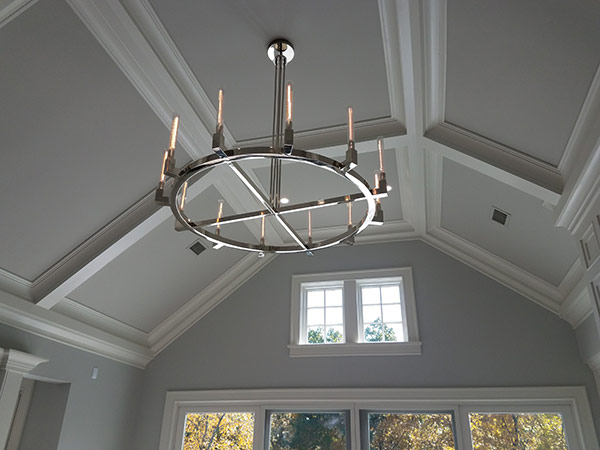 Saddle River Painting for a New Construction Job
This is a 10 thousand square foot home in saddle river New Jersey that was a new construction project that we painted. It has crown molding throughout the house including in all six bathrooms. All wa […]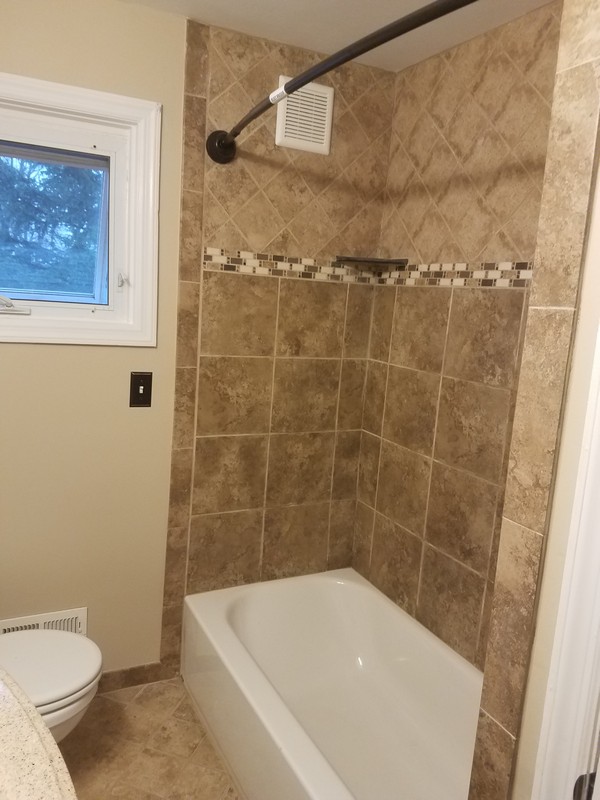 E&C Painting completed a Bathroom Remodel with custom tile work, a new vanity, sink, mirror, toilet, and bathtub. Estimated Budget: $3500 Home Depot Materials Bathroom Remodeling Custom Tile […]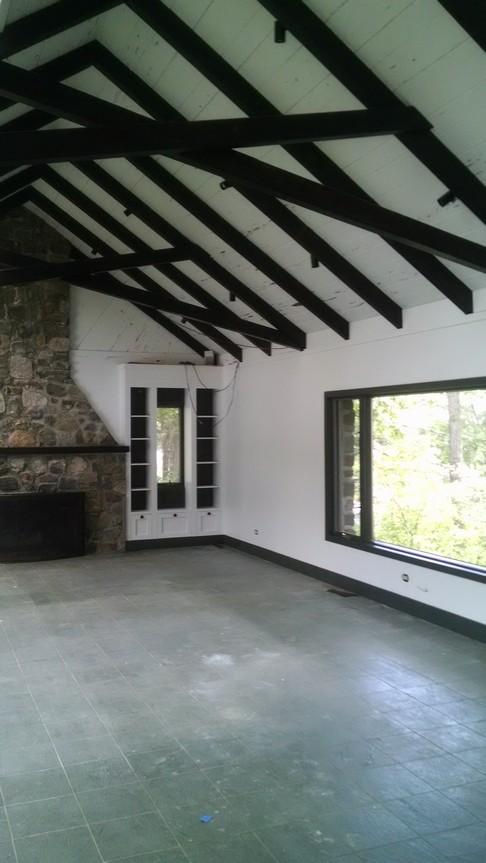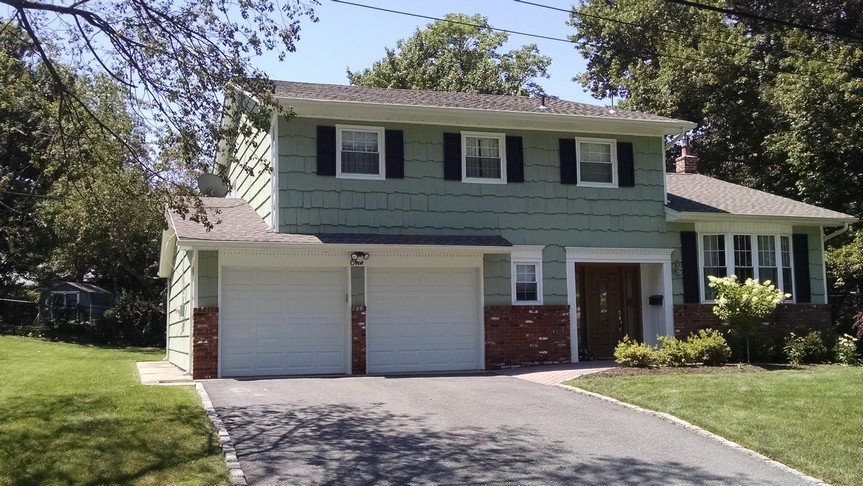 Recent Articles
Reasons Why You Should Paint Your Homes Interior

Choosing a new color for interior paint can be a fun and enjoyable experience that brings positive benefits to your home's overall aesthetics. Adding a splash of color or opting for texture and faux […]

Advantages Of Hiring A Painting Company

Many homeowners choose to handle home painting projects on their own. Instead of shopping around for reputable painting contractors, it seems simpler to go to the local hardware store, pick paint, bu […]
If you are looking for interior painting services in the Mountain Lakes, NJ area, please call E&C Painting at 973-366-8659 or complete our online request form.